Orla Farrell•12:59 Food Forests and the Future just about to start at #BiodCon2022
Looking forward to this session and its part 2 ! My comments in the chat continue at the conference…" & great to see so many who have supported our easytreesie.com project to plant 1M trees with Ireland's 1M children by 2024 on the panel. A huge thank-you to DAFM & the Water & Communities board for their sponsorship, to Coillte for their #tree-mendous sapling donations, to Maynooth University for planting a thousand of them with their Green Campus project last year!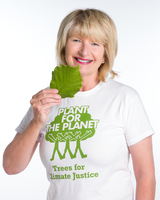 Orla Farrell•13:07
We will not sort global heating without trees. David Attenborough calls for Native woodlands AND Tree farms to be prioritised. Funny that the first round of questions referred this morning to trees in the wrong place. Check out our articles easytreesie.com/magazine-articles/ for our response. Our biggest obstacle is the #logjams to planting. We've space for 1 billion trees without touching protected areas/food farming and still be at 17.5% cover. #stoptalkingstartplanting we say @1T.org "
At the Plenary sessions I said hello as follows; "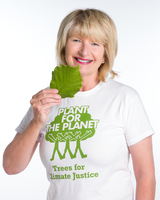 Orla Farrell•09:02
Easy Treesie says thanks to all tree planters out there, our collaborators & supporters including Crann, the Tree Council of Ireland, Coillte, Trees on the Land, Rethink Ireland & DAFM. Say hello to us on easytreesie.com or on our media channels! linkedin.com/in/orla-farrell/
Easy Treesie (@EasyTreesIE) / Twitter on Twitter twitter.com/EasyTreesIE
Easy Treesie (@easytreesie) • Instagram photos and videos"
3
Have you followed us on social media yet? Here's our #tweet just now; "https://easytreesie.com/2022/06/08/great-to-be-at-the-national-biodiversity-conference-dublin-castle-again/ Looking forward 2 hearing our friends @agriculture_ie @coilltenews @IrishWater and @MaynoothUni at "#Food, #Forests & the #Future" #Biodcon22 . @1t_org 's #generationrestoration #restore motto; #stoptalkingstartplanting . @3CounciI @AnTaisce @IrishEnvNet"
More questions;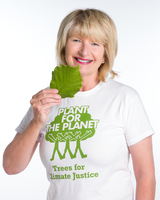 Orla Farrell6 minutes ago
A third of our native tree species are threatened by disease. Given the narrowness of the genetic base of our native species and the importance according to many experts of building in resilience in the Irish tree canopy through diversity, are there any plans to include common Irish trees such as beech, sycamore, lime etc. so important for biodiversity and pollinators in enhanced upcoming national programmes. For carbon capture reasons, so essential for cooling the planet, can improved incentives be offered for tree farming; conifers capture carbon all year and without them what are we to use for building?

Orla Farrell2 minutes ago
Schools principals participating in our Easy Treesie programme and many of our participating communities question national commitment to climate targets when they hear we can only send them one bag of 300 saplings since they will require planning to plant more. The plan to upgrade this to 3,000 native-species-only seems a missed opportunity to add species valuable for our changed climate. We experience huge appetite to restore our landscape replacing monoculture grass, it is very slow planting a bag at a time without getting a license. Why not allow EPA regulate as suggested by John Fitzgerald?
show less
1

Orla Farrell41 minutes ago
Hats off to Teagasc for their recent woodland walks series. Great to see wonderful urban forests with a guide such as Mallow Town Park or RDS Forestry Award winning Social Farming projects such as in Mullingar. Food trees are so often requested in our Easy Treesie project; apple especially and all the other fruit & nut trees – pear, damson etc. Almost none is on the approved DAFM "native" list – there's hazel, though you can add a lot of sugar to the crab apples, elder, cherry and make jellies etc. of course. Fruit & nut trees tick so many boxes for biodiversity; is there any incentive programme to plant them?
Since almost all of Ireland's landmass would revert to forest of some kind in time left alone, is it a lot of unnecessary work for DAFM to be carrying out all these exhaustive inspections mentioned earlier? We hoped to be a paperless society by now yet form filling requirements have become so complex that they are obviously a disincentive to farmers now planting trees at 1940s levels we hear. Is carbon-farming in fast-reverse mode? John Fitzgerald proposed allowing EPA to regulate tree planting. Will DAFM consider this approach even on a trial/pilot basis, perhaps in certain counties? I asked this this morning and got no reply. Our Crann members have started selling their forests because of the current stasis acknowledged today.

Orla Farrell•16:21
Good to hear that rewards work in the Burren. It would be great to see tree planters rewarded in a way that would encourage them start planting again for establishing both woodlands and tree farms. Grain growing takeup was boosted by 10 per cent in a week recently with suitable incentiv€s. I'm a teacher and $weeti€s & similar prizes always work.
Comment on the Media session; If we could remove anonymity from Social Media through legislation it would do a lot to get scientific facts across to the general public and challenge the fake newsmongers.